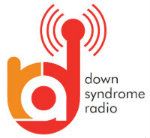 We got the band back together for a quick roundup of events happening in celebration of
World Down Syndrome Day
on 3/21. Much like the podcast, this write up is going to be short and sweet.

To celebrate, you can:
Most of all, make your voice heard. The best way to raise awareness is to celebrate the people in your life who have Down syndrome. Show the world what it means and how people with Down syndrome play a vital role in our communities.
Happy World Down Syndrome Day!
Download Down Syndrome Radio,
Episode #19
.
Better yet…subscribe, rate us and leave a comment on
iTunes
!