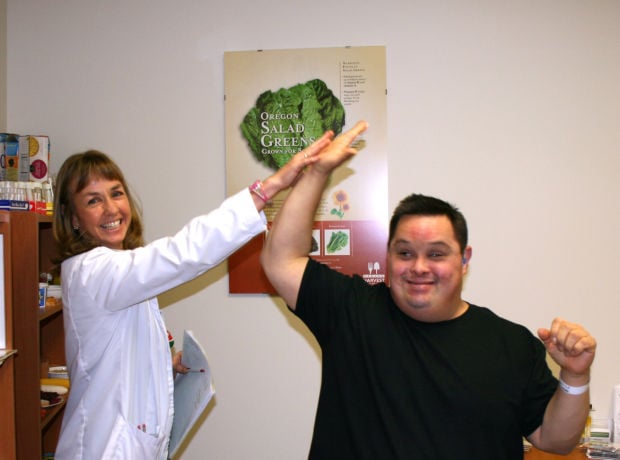 from TheWorldLink.com:
Want to lose weight this year? Take some advice from Coos Bay's Gregory Crew.
Eat less. Exercise more.
And no grilled cheese for breakfast.
Following that simple regimen, Greg lost 60 pounds in five months. And he's just getting started.
Greg, 37, has Down syndrome. It's a genetic disorder that causes lifelong intellectual disability and, in some cases, chronic health problems. He's a cheerful soul who loves board games, Power Rangers movies and karaoke. He's a former Special Olympian.
But pneumonia put him the hospital for a week last year. He has relied on an oxygen tank since then, and last summer Greg's doctor delivered a life-changing verdict. At 5-foot-3 and 283 pounds, Greg had to shed some weight if he hoped to be healthy.
Linda Devereux soon became a prominent figure in Greg's life.