by Sara Gates from the Huffington Post:
At first, it was Irish-born photographer and mother
Emer Gillespie
who was behind the camera. But after Laoisha, her young daughter, starting asking to take the photos, she relinquished control.
Inspired by Laoisha's interest in the camera, the U.K.-based photographer launched
"Picture You, Picture Me"
in 2008, when Laoisha was 6 years old. Every few months, Gillespie pulls out the camera and the pair stages scenes of activities they like to do together, such as blowing bubbles or flying kites.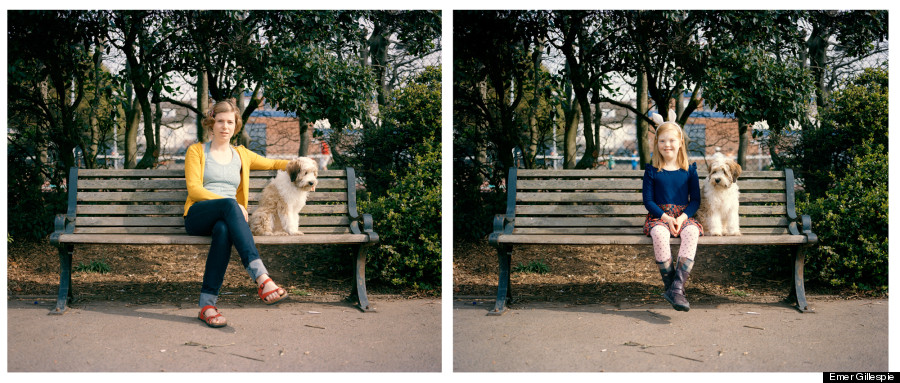 Six years later, the photos they have created together comprise a
unique mother-daughter series
that features now 11-year-old Laoisha, who has Down syndrome, and Gillespie in parallel scenes, each captured by the other.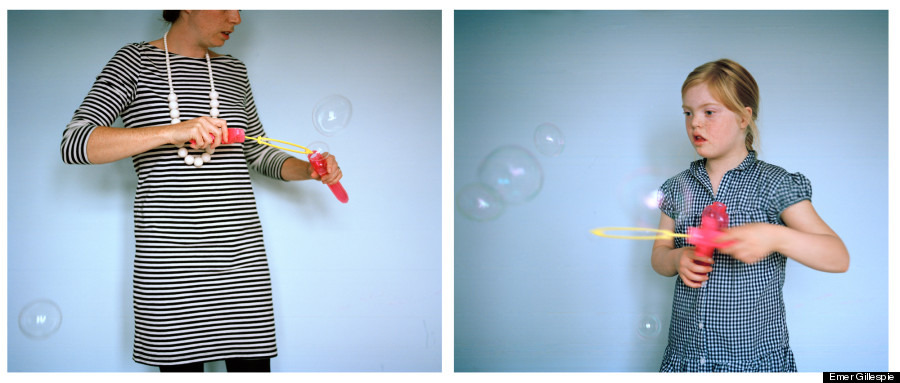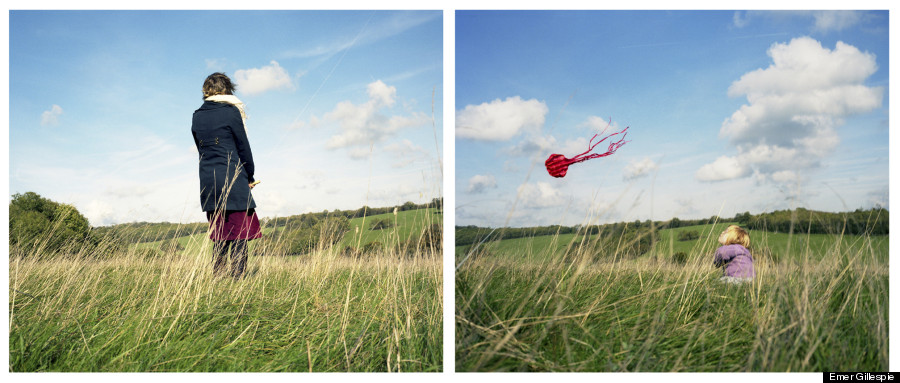 Though the project has been a great way for the pair to spend time together, the photo sessions have also enabled Laoisha to advance her verbal and visual language skills by talking about what she wants for each photo.
"A lot of the images are Laoisha's ideas, for example, 'Bed Jumping,' 'Hair' and 'Make-up,' as she loves those activities," Gillespie told The Huffington Post. "Anyone who knows her will spot her interests and personality shining through in the subject matter. We both make suggestions for shoot ideas, but I will always start by first asking her if she wants to take photos, which so far has always been a yes, and then I will ask if she has any ideas or suggestions."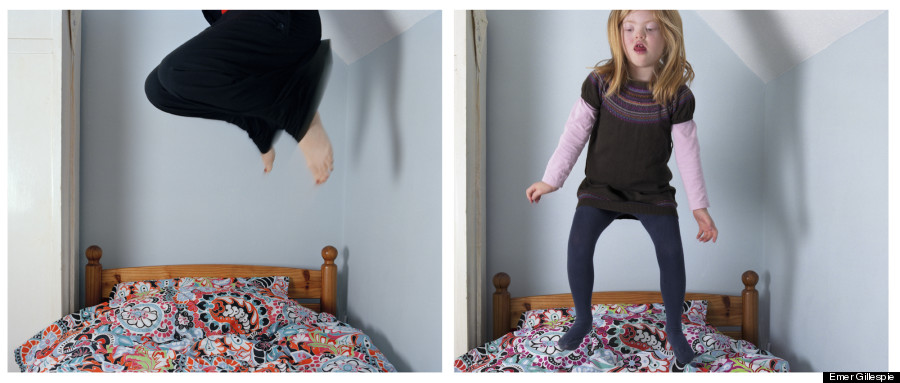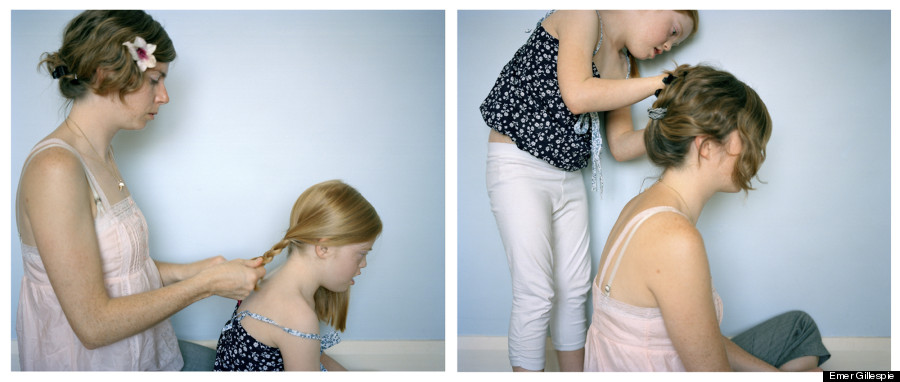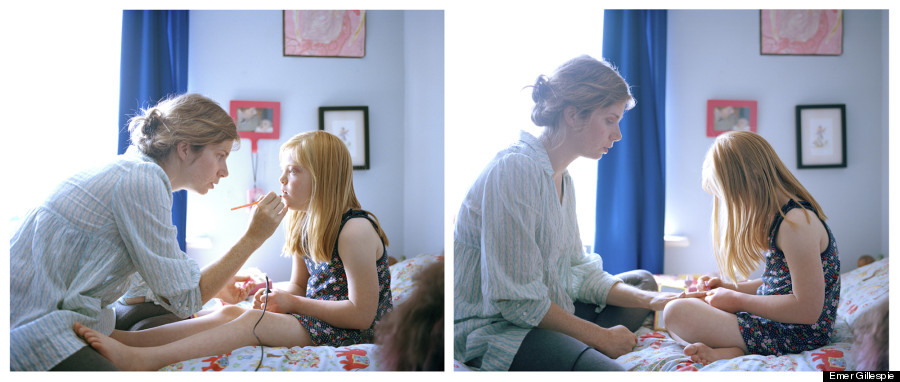 Other images, like the photo of the mother-daughter duo in a school classroom, came at Gillespie's suggestion.
"Going to her classroom was my idea, as I wanted to take shots in an environment where she was more in control and more comfortable in than I was. So it really does vary from photo session to photo session," Gillespie explained.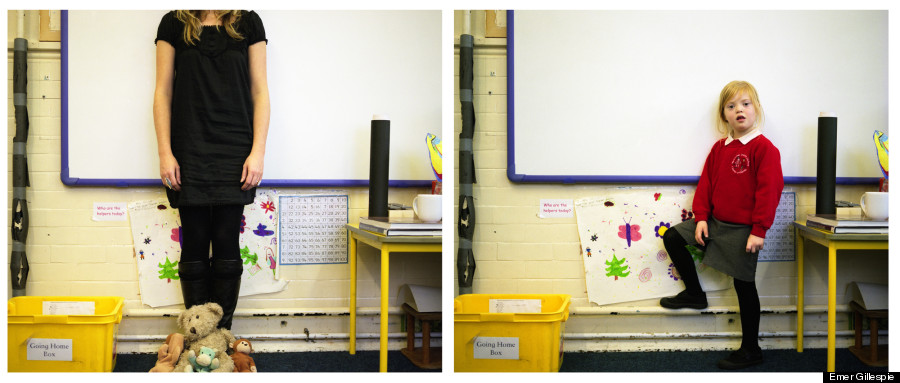 Usually Gillespie sets up the camera, a
Mamiya RB 67
, since it's a bit complicated, but she has begun teaching Laoisha the basics.
"I have been trying to teach her the light meter and how to load the film, so hopefully in time she will be able to operate the camera herself," Gillespie said.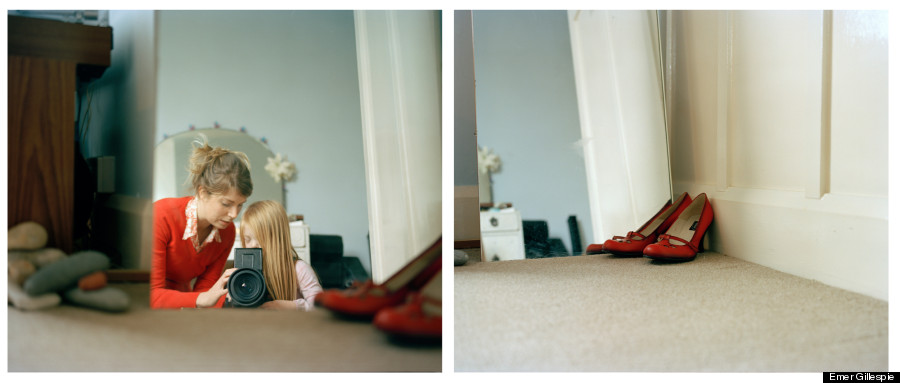 However, the camera does not focus itself automatically, so Laoisha has to make her own adjustments for each shot. That's why some of them, like 'Teeth Brushing,' are out of focus, Gillespie admits.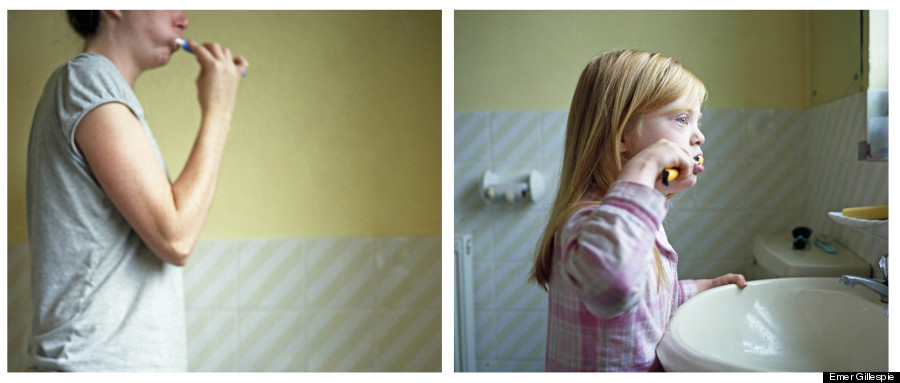 "Picture You, Picture Me," which Gillespie has exhibited in New York, London and Portugal, is still ongoing. Gillespie assures HuffPost there will be more diptychs of her and her daughter to come -- as long as Laoisha is interested.
"This is a very personal, enjoyable project for us, so we take our time and only take photos when it feels right and we both want to," she said.